You've been patiently waiting… and I've been playing with my brayer and sponges… finally! This card kind of happened as a creative break from the technique and birthday cards I needed to create and assemble last Monday.. really speedy quick. My mind was a blur, and I had no idea what I was going to create for the swaps, so I began to allow myself some creative 'play' time. Here's a sneak peek of my brayer and sponging technique card… I'm so I was so very excited by the final result, I have to egg you along for a bit!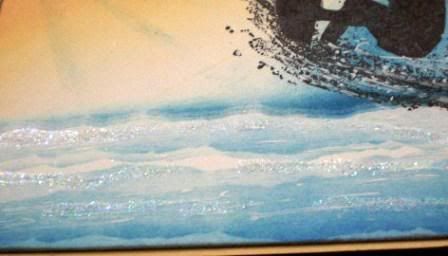 Can't you see the water and waves crashing? I had to add some dazzling diamonds because in Florida, the waves sparkle in the sunlight… Isn't it fun?
Are you ready to see the finished card?
<…drum roll>
Here you go!
Another view: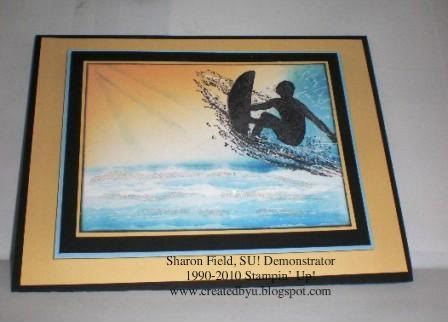 Of course, I'll add a greeting or sentiment before shipping this card out to a worthy recipient… but for the time being, I think I'll just sit back and enjoy the sound of crashing waves along the beach.
Have a really great day!
Hugs…