As many of you know, Shelli Gardner is the Owner/President of Stampin' Up!  It is always a pleasure to see her on stage at Conventions, Leadership, or other Stampin' Up! hosted events.  This morning, Shelli Gardner will also be a guest on NBC's Today Show!  I'm looking forward to seeing what creative projects she may share, and I hope you'll tune in to the NBC Today Show this morning too… I'm sure you won't be disappointed!
Sneak Peek…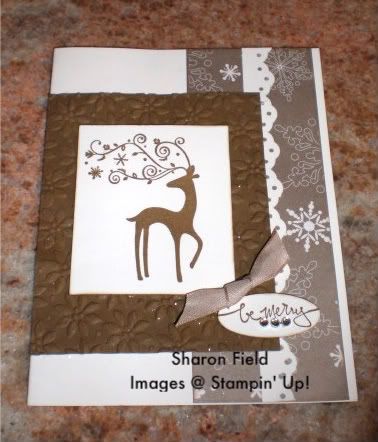 Every other month, I come up with a new One Sheet Wonder Class for my customers and stampin' friends.  This weekends' classes will feature the Christmas Cocoa Designer Series Paper and a whopping 16 cards (8 designs) based on one patterned paper from the pack. You'll get to use a BUNCH of different Stampin' Up! Stamp Sets too. It's a great way to quickly make a LOT of cards, but also a great way to spend a couple of hours with friends and/or make new friends!
Hope to see you tomorrow… AND I'll announce the blog candy winner too!