Still feeling a bit under the weather… beginning to feel a bit more human, so today I'm going to share a few handmade Christmas Cards I have received!
Frosty dancing in the snow from my longtime friend, Ruth:
A total RAK… from a lady I don't believe I've ever met… This card was sent by Andrea R, the picture does not do it justice…  Andrea is a member of the Florida Stampers group!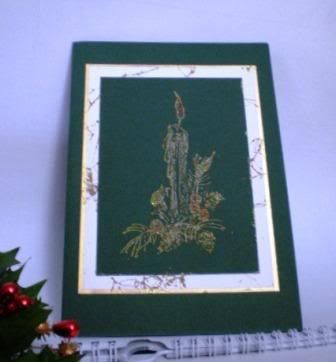 Stampin' Up! Snow Swirled and Heard from the Heart from my good friend, Debbie… this tree is so pretty, sparkly and glittery!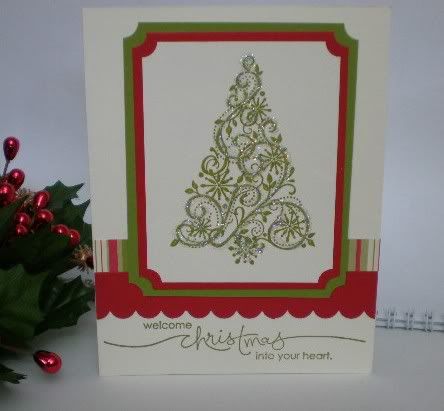 Frosty the Snowman, from my longtime friend, Ruth (sorry I cut off the photo at the top a bit):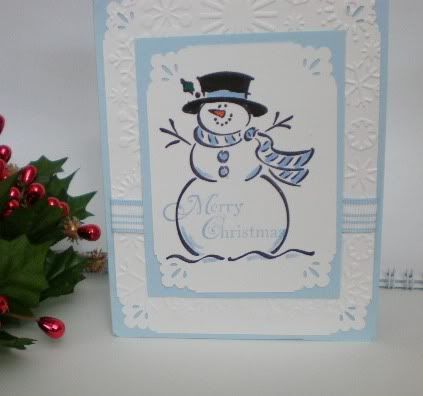 And from my good friend Esther, whose talent I have shared in prior posts… the true meaning of Christmas…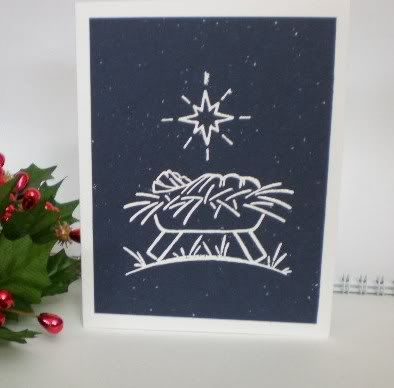 It's so wonderful to see so much terrific talent and share the Christmas season with such good friends!
Today I'm going to sit down and make more Christmas Cards until I wear out… I mailed several and forgot to even take a picture.. now was that sick or what???
Have a really good day, hope you find time for creative play!