Well, I haven't wrapped them up yet… I still have to box and give these cards a worthy presentation… but this is the last post/share on Baja Breeze this week (don't want to totally bore you!)
One more simple window pane design card made with last seasons' beautiful Baja Breeze Designer Series Paper from Stampin' Up!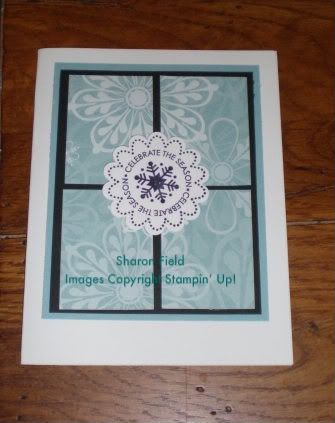 The original One Sheet Wonder made for class was posted on my blog back on October 31, 2008 and you can view the similar but not exact cards with their matching gift box HERE.
So… here's the whole group/review for this years' Christmas Showcase.  I actually have a bit of DSP leftover and may make a few more cards for this set.. we'll see!  Busy, busy, busy!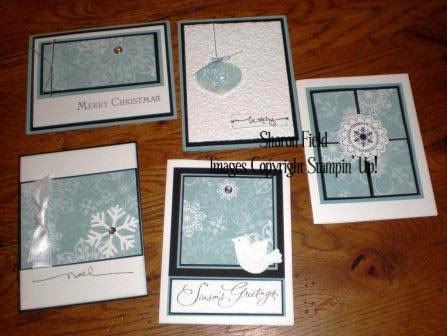 The dove card has always been and continues to be my favorite in the grouping.. which is your favorite?
Christmas Showcase Craft show shares continue tomorrow!  See you then!