Sharing a couple of the gift card tins which I made for the Christmas Showcase Craft Boutique next weekend.  These are tins commonly found at check out stations in hardware stores, craft & hobby stores, etc… they generally have a painted/printed lid and 175clear and boring interior…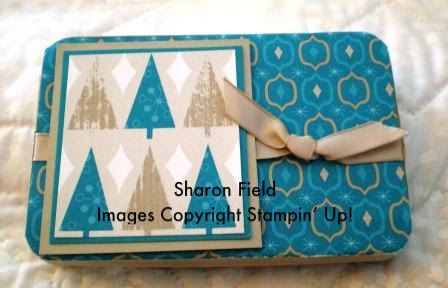 Paper:  Holiday Lounge Designer Series Paper from Stampin' Up! (IB&C pg.162)

Here's the inside view, complete with gift card!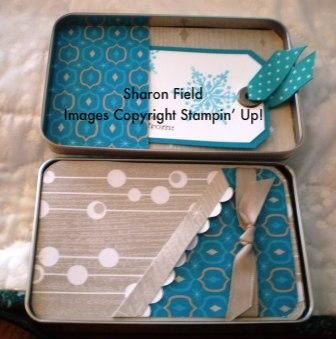 Here's another featuring retired DSP.. outside:
And inside: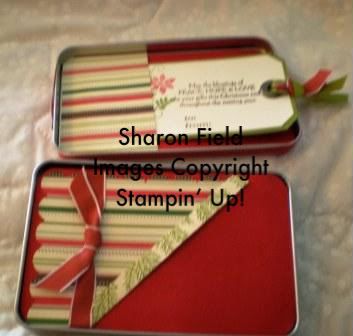 Back tomorrow with a couple more gift card tins… but not for Christmas!