Techniques Classes are held monthly, where two techniques are taught AND two cards are made!  These inexpensive classes are meant not only to inspire you, but to be techniques which you can apply in card making, and scrapbooking as well.
This months' class will feature Faux Leather… a NEW version of the old tradition (not the masking tape technique).  Below, is one of the cards you will be making in the class.  Check my Online Stampin' Up! Site for class time and dates… or click on calendar and events tab at the top of the page!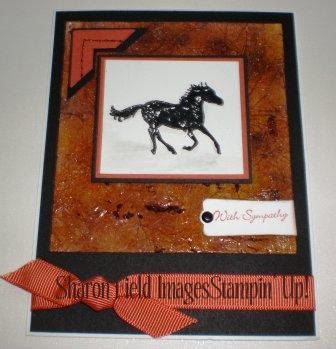 The technique is done with layered color and embossing.. you'll easily replicate it and love the distressed and visual effect it brings to your art!  Here is a close-up: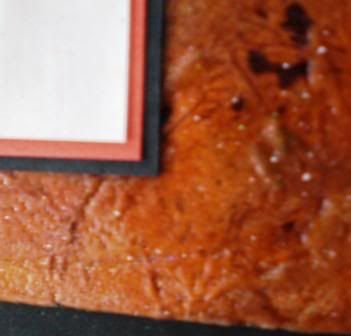 Pretty Cool, huh?  Don't forget to sign up for the class!  We're going to have so much fun!